Unity to infinity: Skylar Diggins-Smith, Nneka Ogwumike, Sue Fowl and Diana Taurasi Cowl S …
When the WNBA was first introduced in 1997, its first popular slogan was We Got Next. 25 years later, the league begins a historic season celebrating its quarter of a century and it's no longer about We Got Next, but We Got Now.
Sue Bird and Diana Taurasi joined the league a few years after it was founded and have played a vital role on and off the pitch in getting it into the position she is in today. Nneka Ogwumike joined a few years later and was instrumental in raising the voice of the WNBPA and ensuring that the women who play on the pitch are heard on everything from basketball issues to social justice reforms and much more. Skylar Diggins-Smith brought a new era to the game when social media flourished. Now she is one of the most visited professional athletes in the world.
Order your copy of SLAM 232 now with Skylar Diggins-Smith, Nneka Ogwumike, Sue Bird and Diana Taurasi.
Each of these four true superheroes formed a revolution in women's sports and helped evolve the game we will love for generations to come.
SLAM: Did you ever imagine yourself playing in season 25 of the WNBA when you first took up a basketball?
DIANA: No. I think you know growing up and the fact that I was 12 years old and just started the WNBA and lived in LA went to the Great Western Forum and played Lisa (Leslie) and all the visiting teams. It was shocking because I just wanted to see the Lakers and now I'm going to watch the WNBA. That was the beginning of Oh, I kind of like that for me. Basketball could have a future. But 25 years later, that's pretty impressive.
SUE: I remember it was 10 year anniversary when it was 15 year anniversary so I'm just happy. It's another anniversary because we're fine, we're getting better and better, and it will keep growing.
SLAM: What is the first thing that comes to mind when you start this historic season?
SKY: I think we have a lot of momentum from last year. It almost tapers off. I'm super excited to be part of it, of course, but part of it with these women, with this group. I am proud to say everything we have been able to achieve on and off the ground, all of these efforts. I think it's a high point and if I use that momentum into Season 25 I think it's going to be really exciting.
NNEKA: I think season 25 timing is really interesting, what's going on in the world and where people are seeing us now. If we celebrate 25 years, that's more than 25 years, but also roughly where those 25 years landed us. To think about this legacy and to be able to be part of it and actually be part of history is really huge. I'm really happy to celebrate it with legends who are still in the game and with more women in the sport.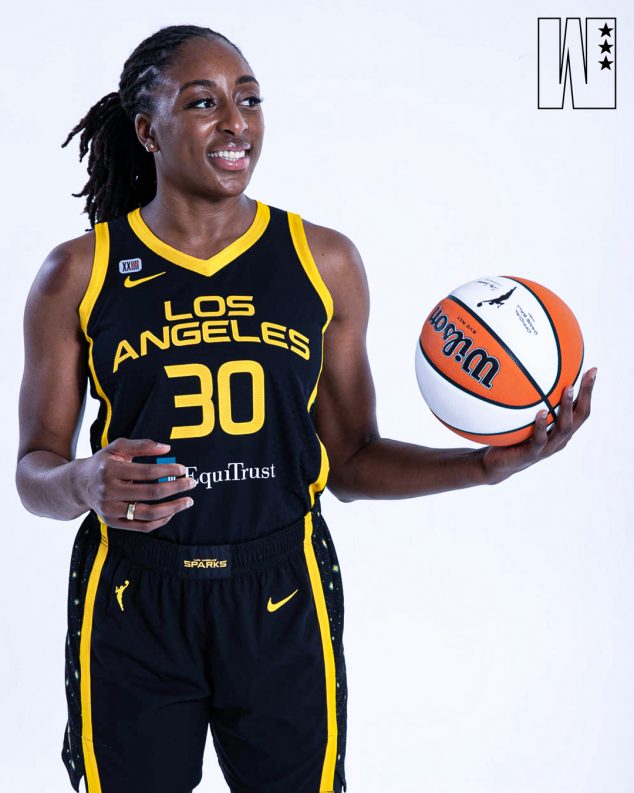 SLAM: This group was instrumental in making the league the way it is today. what does that mean to you?
SUE: Personally, I know that 25 years from now, when people look back on the League, they will think of our names when they think of the early years. Because I got into the league, I think that in fifth year I don't feel like a pioneer. I don't feel like the Sheryl Swoopes and the Lisa Leslies and Rebecca Lobos, but I know we'll be in that group somehow in years' time. So it's interesting because part of me is lucky enough to be part of the start and helped it grow along the way, but we're still playing too, so we're part of this younger generation too. At the same time, personally, everything I do now is definitely about younger generations and about keeping the WNBA's business in a better place so it can continue to grow.
SKY: This full circle moment too. I was that girl in 1997. I was 7 years old when the league started and this was my first time seeing not only women play on TV, but women who look like I'm playing and on stand on such a stage. I was this little girl to see how we come full circle and how younger girls react to us and how they approach our game and how we want to be. In view of this, this full circle moment.
SLAM: What are the biggest changes you've ever seen on the pitch?
DIANA: Stylistically, the game has changed enormously. How it looks, how it works, how we play is day and night when we got into the league. It used to be an experienced, more physical league, now it's younger and sportier. These kids do shit that we only did two years ago. They are so much more advanced at what they can actually do on the court and it is impressive to see them work on their craft at such a young age.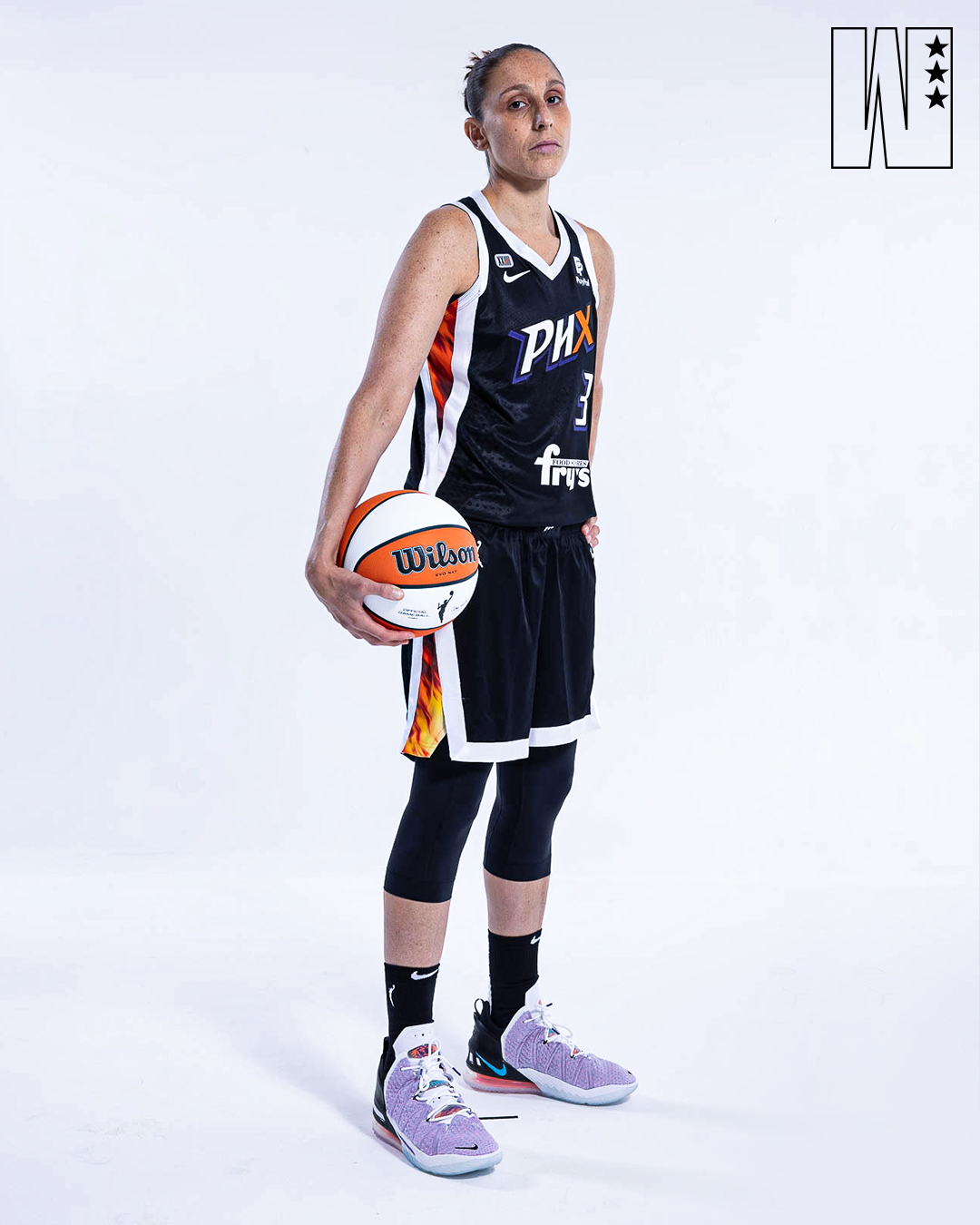 SUE: Exactly. The two things I want to add to D are an evolution of the rules. I think now we're almost ahead of the game in terms of referees and rules. At some point, when it reaches its peak, it gets even better. In reality there are 12 teams and 12 roster positions per team. This was the greatest survival game of the fittest you will ever find in athletics. There is no more competitive league because there aren't many places. And people like us aren't fucking going to retire, so new design classes come along every year and it's just getting more competitive. This is great because the product on the floor just keeps getting better because literally only the strong survive.
NNEKA: I grew up in teams where it was very basic and very conventional. When I got out of Stanford we were walking the triangle so I was really good at my job. I find it interesting, Skylar and I were a bit between the generations. I always thought I was going to play in the league, then overseas, then back to the league and so on. Now I'm in a position where I might not have to go overseas as much and work a little more on my game to somehow lean against the newer generation. I'm really grateful to have the opportunity to be with people like this group and work on my game and add that dynamic aspect to the game as I get to experience it on the pitch too. D is right, if you're not working on something, you're out. It's fast and you have to keep up. You can't wait for an expansion to happen. You have to stay sharp. I love it.
SKY: That was my thing in coming to Phoenix. I knew I would come with great players. I had to carry the burden on my old team. Everyone knew I had to earn points, get templates, be top 10 in these categories, otherwise it would be difficult. When I got to Phoenix I knew I was going to come with the greatest player in our league, and I came with BG (Brittney Griner), one of the biggest stars in our league, because I'm trying to fucking win. Let's keep it at 100. I play this game because I want to win championships. MVP, this is not something I think about. What do I have to do for us to win? When I get on a team like this, I sacrifice a little of myself for the common good and everyone eats. This wisdom, too, changes with maturity as a player that you develop. If you have the best teacher of experience, you cannot teach this.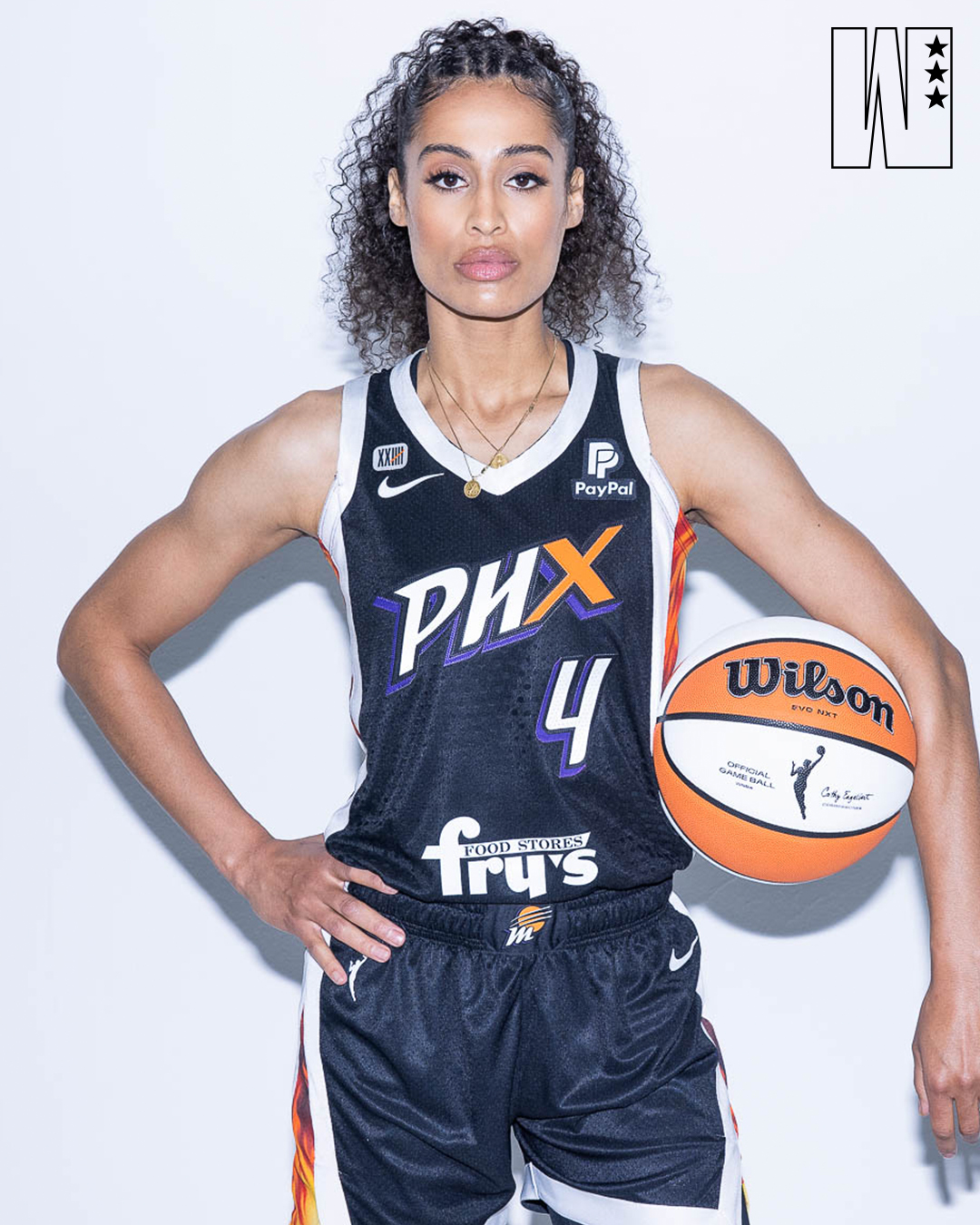 SLAM: What do you find most appealing about this next generation of female basketball players?
SKY: You're athletic as hell. I mean, the way they dip the ball, the surfaces, the rotary steps, it's so creative. I see things that I have never seen before. The skill, the handles and the one-on-one skills are amazing.
NNEKA: For me it's the gall and the fearlessness. When I first got into the league they said, oh, she's a beginner, but now it's not really that much. They can be said to be a newbie, but these kids are coming in …
SUE: Expect, but in a good way.
SKY: I think of someone like Chennedy Carter or Arike (Ogunbowale).
NNEKA: Yeah they are like, I don't care. I love that. I think it's really great.
SUE: What I love about college players, even some high school players, they have legitimate followers that we didn't have. The really exciting thing about it is that they will keep building that. When they get to the WNBA, they'll take that with them. The 22 year old man who now follows the XYZ player is becoming a decision maker and they are traveling around the world talking about women's professional basketball. It will be a different act.
SKY: The exposure is insane. That's crazy.
SUE: Yes, how Paige Bueckers headed SLAM as a high school kid. That didn't happen. Chamique (Holdsclaw) was the only person who ever was at this point. That changes stories, that changes things. I think that's pretty stupid.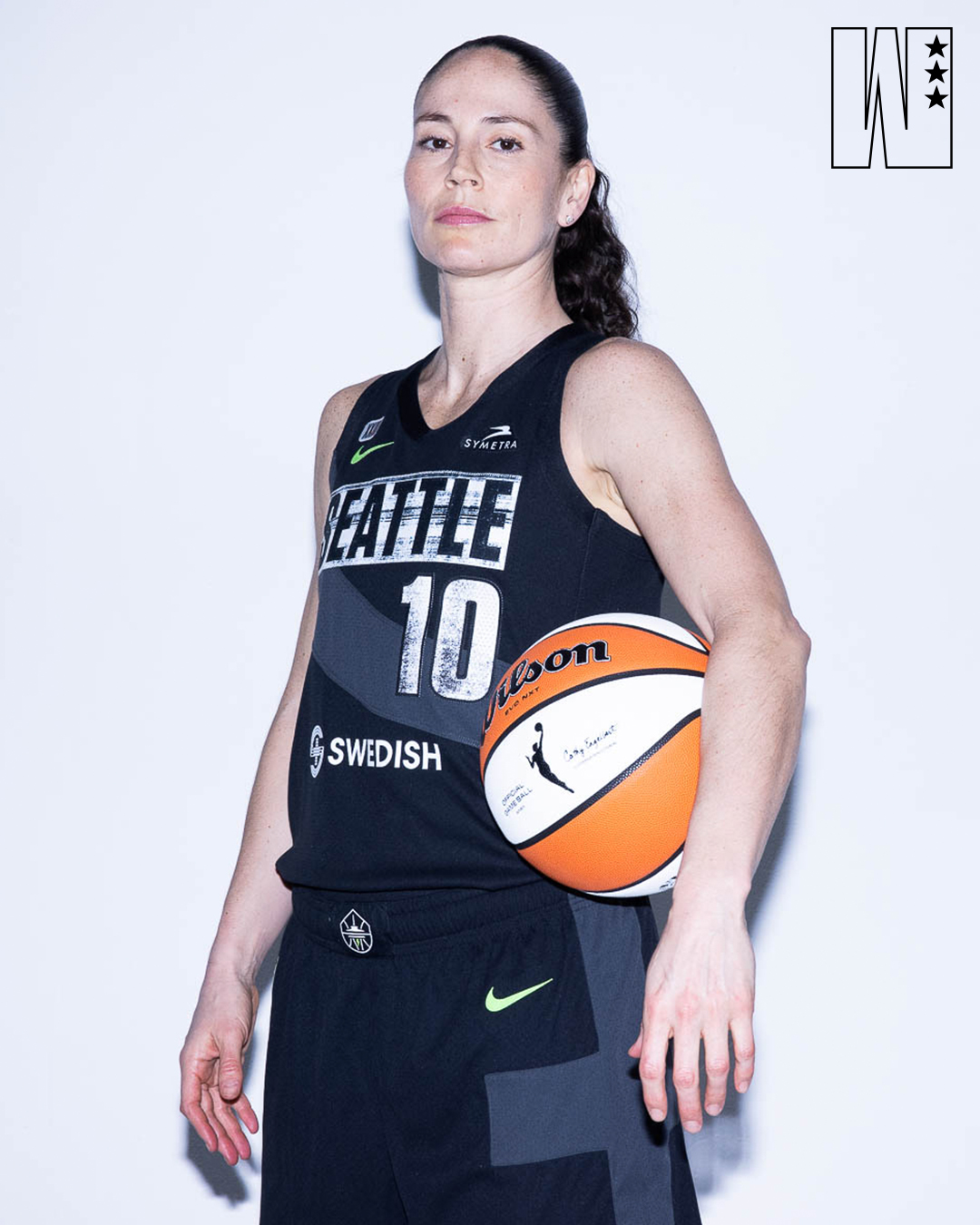 SLAM: For Sue and Diana, you have both achieved so much in your careers. Is there anything on your bucket list that you would like to achieve professionally?
DIANA: I don't necessarily think it's a championship or a record. It's an internal motor that won't stop. It's not necessarily physical or mental, but there is this engine running inside of me that doesn't stop. I don't know where it's going, but it doesn't stop.
SUE: I do shit for me. I want to play in the new Key Arena. This is my new bucket list. I make these things up, but I think that's (D's point) the gist of it.
DIANA: Sometimes I wake up and say, okay, dude, just take a rest and I can't. I am obsessed with it. On the drive with Nneka, I said: man, my life is literally my family and my basketball. I don't have time for anything else and I wish it was 10 years ago.
SLAM: The power of the WNBA can no longer be confused. From changing the flow of elections to helping remove and replace a team owner who violated what the women of the league stand for. What were these conversations to develop and mobilize strategies?
NNEKA: It wasn't easy to have conversations. In fact, to be honest, it was ahead of what we faced in formulating a council for social justice. We had tough conversations beforehand about what the bubble would look like. I mean, we've seen "important conversation" panels that people don't have them on, but I can honestly say we had them. Was it me and Sue talking or I asked D, hey what's going on? Even when we had the all-player meeting, D stayed at the end and said, Yo what the hell are we doing?
So that we can have these tough conversations, I ask Sky, do you have resources for your family? It was more than us to demonstrate what we had seen in the course of the elections, so it was real life shit to deal with. We took it day in and day out. One thing that never wavered was that we let people speak their minds. I don't think people get that. People think the tough conversation must have a curriculum. No. You just have to make space for people to be comfortable expressing what they need to express and then you will really find out.
SLAM: One of the most emotional and stressful moments of last season was when the league refused to play in protest against the shooting of Jacob Blake. How was that experience for each of you?
SKY: It was crazy. We had a conversation that day and talked at the shootaround and said: shall we play? We got together, it didn't even feel right to practice. I talked to D, we talked to the team and in the end we met and asked: What do we really want to do? We want to make sure we agree on this. Basketball was secondary at the time. We felt it had to be an answer to what had happened. We had no doubt it was a unanimous decision. Everyone supported each other.
SUE: I think the nice thing about the WNBA is that it's not just about this year. What made us so ready and willing to reinforce ourselves was our past experiences. I can think back to 2016 when Minnesota first wore its jerseys and then to New York and then to Phoenix, then our entire league supported everyone. Looking back, we weren't as organized as we were this year, but we kind of had to go through that to understand, wow, we're organized and we're all on the same page. The platform is bigger, the voice is louder.
Fast forward to last summer, that moment was heightened emotion, it happened in real time. There are many people with many opinions, and rightly so. The good news is that we are all on the same page from a values ​​standpoint. But there's a talk about how, how we're going to do it. I think what we learned from 2016 is that it is much more powerful when we are organized with it and everyone is on the same page.
NNEKA: We wouldn't have one game and we wouldn't have the other. There was camaraderie, although people had different opinions about it. It was clear that we wanted to let people know that things were more important right now, and we had to go back and understand that we got to the bubble for a reason. In all honesty, my opinion was that we had a platform not to play because we were playing. I think people had to understand that too.
DIANA: I really made it clear that we're going to do all this shit and then play today. If there's a day you can't play, it's today. Having the conversation, maybe playing in front of me, was absurd and I think I made that really clear. If you go back to what you said and fast forward a few hours when we were in this player-only conference, you could see that there was fatigue and sadness and that was evident in every face and behavior . You basically felt disappointed in the world, in society, in the people you are supposed to protect. There was a sense of sadness in many ways. I think that moment was very clear to all of us.
SKY: We were already in the climate to get into the bubble and George Floyd happened. Then we dedicated our season to #SayHerName trying to advance the lost women stories. Trying to bring their stories to the fore, to bring them to light
and then it just seemed like it was back to back. I know as a black woman it's exhausting and I thought hell no. We don't play. I've never felt this feeling like this in my life.
SLAM: We are now celebrating the 25th anniversary of the WNBA, the oldest women's professional league of all time. Where would you like to see the league when it celebrates its 50th anniversary?
DIANA: Well, I want to be on my couch in November and instead of putting on the Lakers, I want to put on the Mercury.
SKY: You get that And 30 teams.
NNEKA: For me, I always say this, I don't really have a schedule for it. The only timeline I put on it is that when this happens, I'll be alive. I want the first million dollar deal to be signed.
SKY: Are you going to be commissioner next?
SUE: Yes, she could be a commissioner. They will put the contract in front of the player.
SKY: Yes, manifest that.
SUE: I always joke about it, but you hear an older NBA player say I didn't make that money. You are the angry senior gamer. I always say that I do
I hope one day I will be. I hope I'm on my couch somewhere watching a game. I say I didn't make a million dollars.
DIANA: In November?
SUE: Yes, in November.
DIANA: You could be Kenny Smith and I have to be Charles Barkley!
SUE: But yeah, joking, I want to see a million dollar contract and say, Dang, I didn't get that. But at the same time, the four of us, we will have played a part in this contract.
NNEKA: It can definitely be said that we did.
– –
Portraits of Atiba Jefferson.
SLAM 232 is now available in these exclusive gold and black metal editions. Only 60 copies are available in black and 94 in gold.
Shop here.
1.993